Chocolate and Peanut Butter No-Bake Oatmeal Cookies
I grew up on no-bake oatmeal cookies while playing games and coding on my C64!  While warm they are really good, gooey, and chocolaty.  Just fill up a bowl and enjoy.
Some like to scoop them onto parchment paper to make cookies.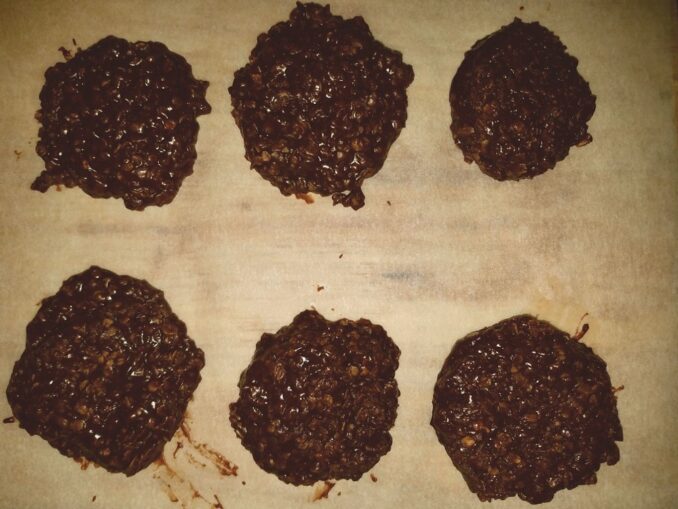 I prefer to put them in a 13×9 glass pan.  Once cooled a pizza cutter works great to cut them into whatever size you want.
These are great for parties.  Make sure you use Quick Oats and not Old Fashioned Oats for this recipe.