This is my families traditional stuffing recipe to go with turkey at Thanksgiving and anytime we want stuffing. Of course its good with chicken too.
My grandmother taught this to my mom and my mom taught it to me.
We don't stuff it in the turkey anymore but we still make it and it wouldn't seem like Thanksgiving without it.
First the night before either cube or tear up the bread into small pieces and let it sit out overnight to dry out. You could also use stale bread for this recipe. If you don't have time to let it sit out it will be fine. You could also use the already cubed bread you can buy.
Ok, you have your bread ready, now dice your onion and put it in a pan with the butter over medium heat.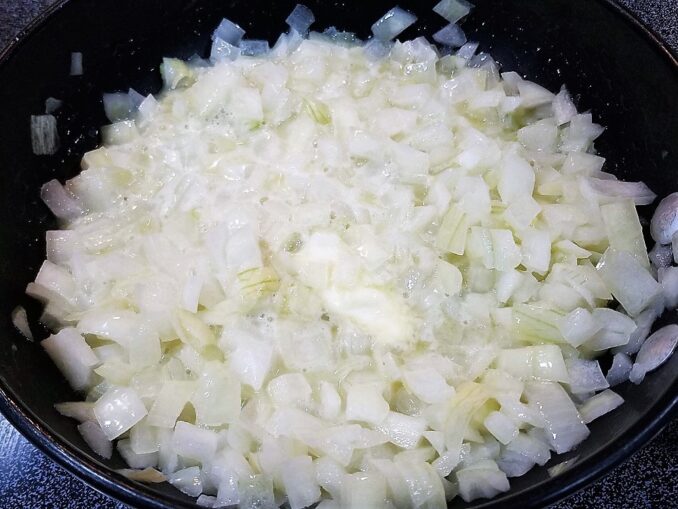 Cook the onion until it's translucent. If some gets a little browned that's ok. Once cooked set the onion and butter mixture aside to cool until warm or cold, but not hot. Needs to be cooled because you are going to mix the bread in by hand AND you don't want to cook the eggs.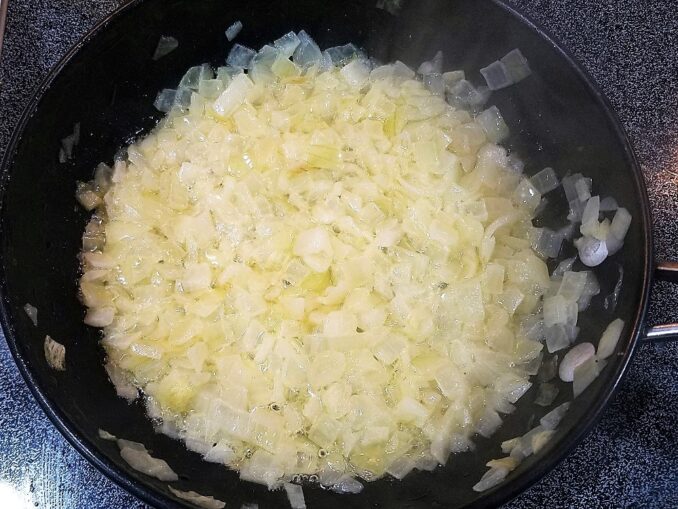 Put the eggs, milk, parsley, salt and pepper, and cooled onion and butter mixture in a bowl large enough to accommodate the bread also.
Pour the bread into the bowl with everything else and mix by hand. It will seem like a lot but the bread will get smaller as it absorbs everything.
If it's dry for some reason after well mixed you can add a little more milk.
Put in a 9″x9″ baking pan. You can line this with parchment paper to make it easier to remove. You could also simply place the stuffing on a piece of parchment paper laying on a sheet pan and form a loaf free form style.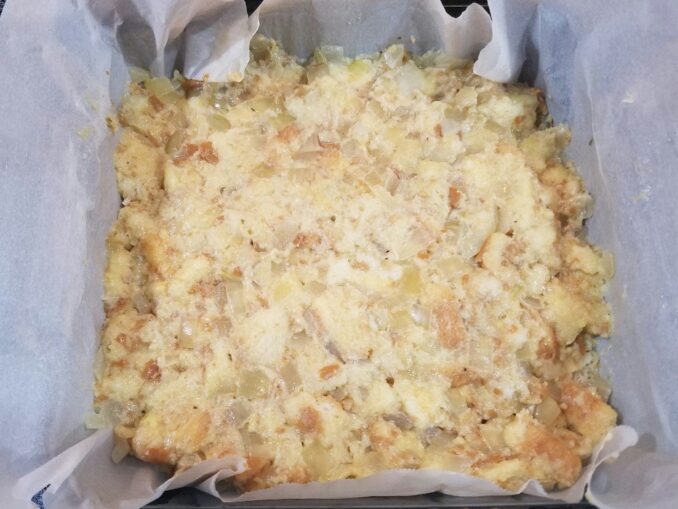 Bake at 375°F for 45 minutes or until the center is cooked. It should bounce back in the center just like the sides do.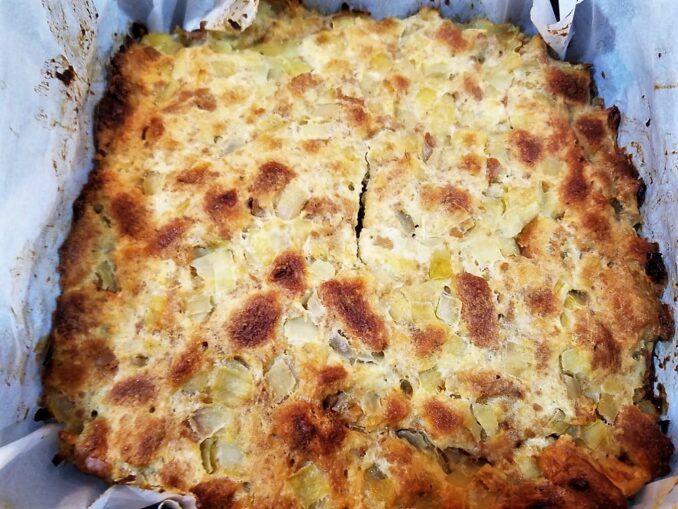 Once done let cool until warm and slice however you want.