Apple butter is easy to make and is good on homemade bread or you can make an Apple Butter Pie or Apple Butter Barbecue Sauce.  This recipe is for a small batch so no need to can.  Just refrigerate what you don't use.
I usually make this using Homemade Applesauce from Red Delicious apples but store bought applesauce is good.
Combine all the ingredients in a pot and bring to a simmer over medium heat.
Once simmering reduce the heat to medium-low.  It will splatter some.  To avoid this making a mess cover with a lid and use a stirring spoon in between the lid and pot to let it vent.  You want it to reduce while cooking to become thicker.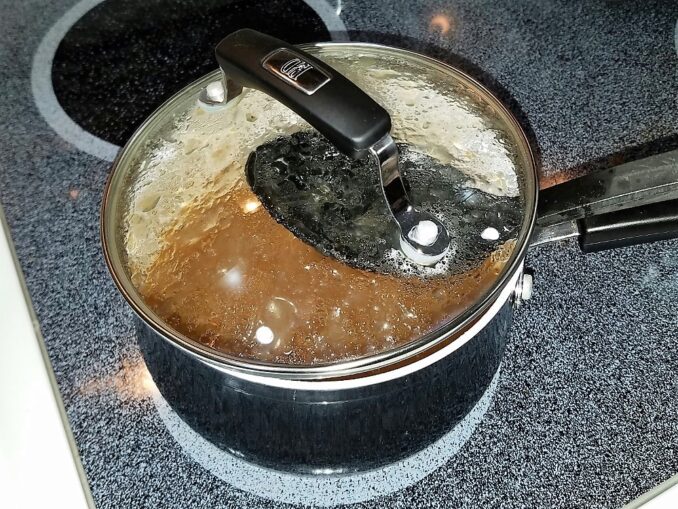 Cook for 10 to 15 minutes or until it's the thickness you want.  Time will vary depending on the thickness of the applesauce you use.  You want it to be thick enough to spread on bread.  Expect it to get a little thicker as it cools down.