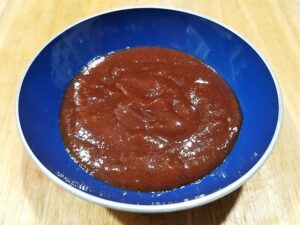 This is an easy to make Apple Butter BBQ Sauce using Apple Butter and your favorite BBQ sauce.
I like to use Sweet Baby Ray's Sweet and Spicy BBQ sauce but any one will do.
I use my Home Made Apple Butter.
There's no need to heat it, just mix together until combine and that's it.