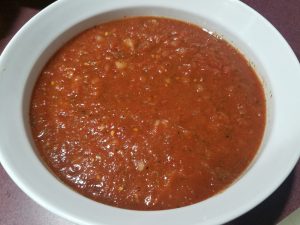 Salsa is easy enough to make, tastes great and has lots of healthy ingredients. It may just be the perfect snack.
This recipe is easy to make and makes use of a blender. A food processor would work too.
If you don't have either you can still make this salsa recipe and work on or show off your cutting skills at the same time. For a chunkier salsa you may prefer cutting everything yourself and there is nothing wrong with that. I don't like a salsa that is blitzed into something the consistency of baby food.