If you like apple butter I think you'll like this pie too! It's super easy to make.
Don't have apple butter? Here's an easy recipe  to make Apple Butter using applesauce.
To make this pie, combine the apple butter, beaten eggs (no shells!) and sweetened condensed milk in a bowl and mix well.
Pour into the pie shell. To avoid any spills I put the pie shell on a cookie sheet or pizza pan.  Much easier to put it in the oven this way and take it out.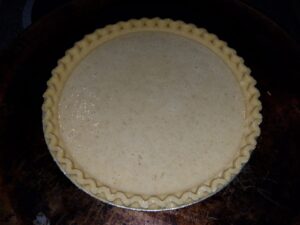 Carefully put the pie in a 350 degree preheated oven on the middle rack. Bake for about 45 minutes. Center will jiggle when it's done like jello and the top will have browned a little.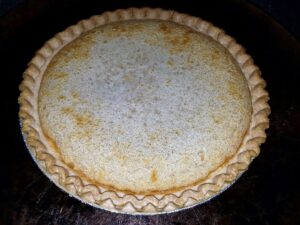 Let cool and enjoy! If you won't be eating this right away refrigerate until you are ready.