Honey mustard is so easy to make.  The ingredients are even in the name.  How easy is that?
I mix up just what I need.
In a small container put 1 part honey and 1 part mustard.  If you prefer more honey or mustard go for it.  I prefer a 50/50 mix of honey to mustard or maybe just a little more honey sometimes.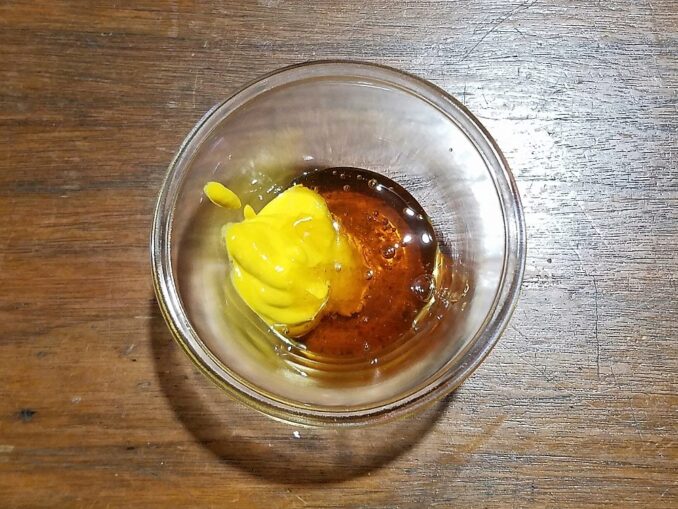 Mix them together using a spoon.
That's it.  You are done.