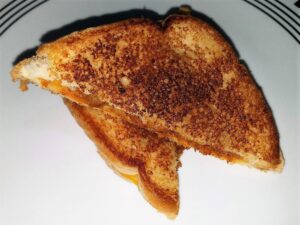 I like to play around and mix it up with grilled cheese sandwiches. This one is good and something I made with leftover chorizo.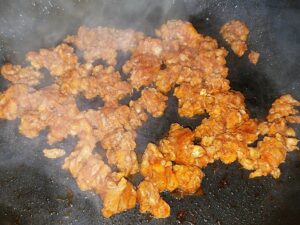 First cook about 1/4 cup of chorizo over medium heat until cooked all the way through breaking it up some as it cooks. Once cooked set this aside.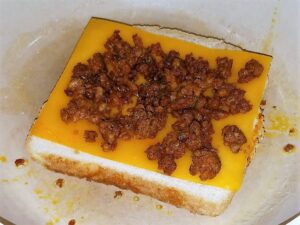 Butter one side of bread and put it in a pan over medium heat with the buttered side down. Place a slice of cheddar cheese on the bread and follow with a thin layer of the cooked chorizo.
Butter the side of another slice of bread and put over the chorizo.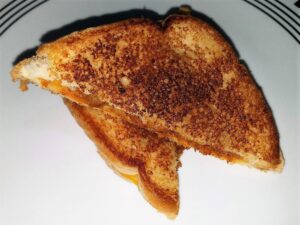 Once the pan side of bread is nice and toasted flip and cook until the other side is toasted. By this time the cheese will be nice and melted too. Remove from the pan, plate and enjoy.