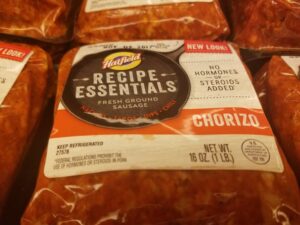 There are different varieties of chorizo. The one I use is the Mexican chorizo which is made from pork. It's fresh so it needs cooked before eating. It's usually a little fatty and either in a casing or not.
My favorite recipe to make with chorizo is Chorizo Sausage with Peppers and Onions.
Check out wikipedia if you want to know more about Chorizo and the different versions.