Sometimes I make fried corn instead of corn on the cob because I want something easier to eat like for a date night, when I'm in the mood for this, or if I have corn that's been in the fridge for a couple days and isn't as fresh as I prefer for corn on the cob.
This is probably not traditional in any sense as it's just something I started making.
Sometimes I'll add diced anaheim pepper and some parmesan cheese. It's a very mild flavor compare to a green bell pepper.
Makes a single serving. If you want more just increase the amounts.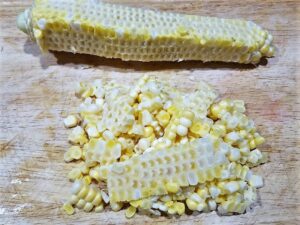 First cut the corn off the cob.
Put the butter in a pan over medium heat.
Once the butter is melted put the corn and optional peppers in the pan.
Stir occasionally until the corn is cooked and just a little brown.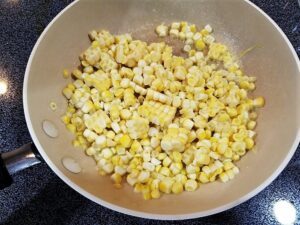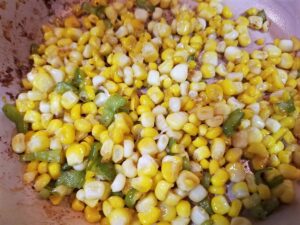 Remove from the heat, add salt to taste and sometimes I add a nice pinch of grated Parmesan cheese which will melt quickly and stir it in.  Done.