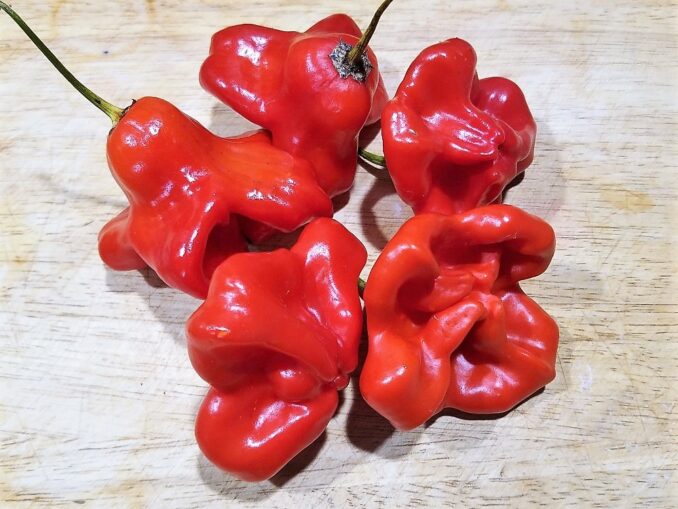 I have a garden and love to grower peppers. I first grew these in 2017. The are small and look like they would be hot with a lot of heat and capsicum but they aren't. They are sweet like a bell pepper.
You can eat them when green or ripened.  When ripened they are really good with a fruity flavor, possible better than a red bell pepper (my mom thinks so!).  They are about 2″ long.  I didn't eat any green ones this year so I don't know what the flavor was like and it's at the end of the season so I will have to wait until next year.
This pepper is hybrid and an AAS Winner.  Read more about them here: Pepper Mad Hatter F1
I'll be growing these again.