Who doesn't like brownies?
This recipe can be fudgy or more cakey by using a little more flour.
Put the oven rack in the middle position and turn the oven on and set to 350°
While the oven is preheating, put the dry ingredients in a bowl and mix until combined then set aside.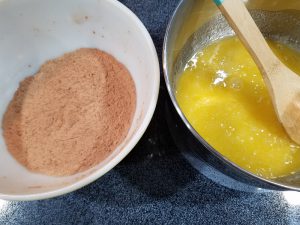 Crack the eggs in a separate large bowl and check for and remove any egg shells
Pour the rest of the wet ingredients into the bowl with the eggs and mix just until combined.
Pour the dry ingredients into the bowl with the wet ingredients all at once
Mix just until all the ingredients are combined and you have a batter.
Spread the batter into a greased 9″ square metal baking pan.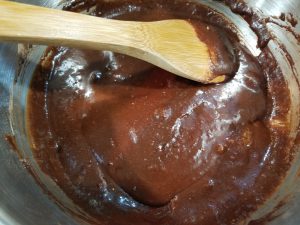 Pan can be lined with parchment paper or aluminum foil.  If you can't find a square pan you could use a 9″ round pan.
Bake for 20 to 25 minutes once the oven reaches 350°. Brownies are done when a tooth pick inserted in the center of the brownies comes out clean or with just a couple crumbs on it.
Let cool for 10 to 15 minutes before removing from the pan.
Let them cool completely before cutting them and the best part.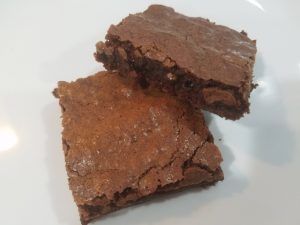 Eating one.  Enjoy!