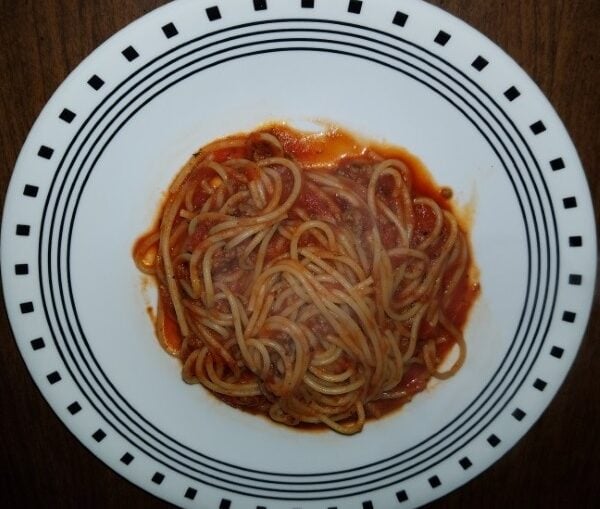 Recipe to make an easy meat sauce that is quick for when you don't have the time to make a 100% homemade sauce.
I've never found a store bought meat sauce that I really liked. Seriously they say "meat flavored" and there isn't much meat.
Here's how you can turn a jar of store bought pasta sauce into a good meat sauce you'll enjoy by adding meat (go figure!) and some spices.
Great for making spaghetti, lasagna, baked ziti, or whatever you want.
Meat Sauce
Easy meat sauce from a jarred store bought pasta sauce.
Ingredients
24oz jar of your favorite store bought spaghetti sauce
½ lbs ground beef
½ tsp onion powder
½ tsp garlic powder
½ tsp dried basil
Instructions
Brown the ground beef breaking it up into small pieces, Use a pan large enough to add the sauce later.
Drain off excess fat
Add the sauce , onion powder, garlic powder, and basil.
Bring to a simmer and simmer for 10 minutes.